Theatre speaks in its own language: where Drop, Prop and Flat become nouns
and In is down, Down is front, Out is up, Up is back, Off is out, On is in and Strike means work.
design: theatre settings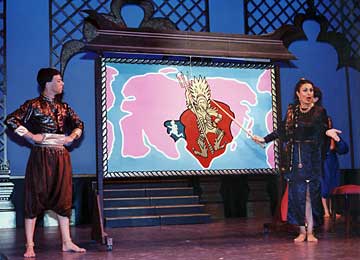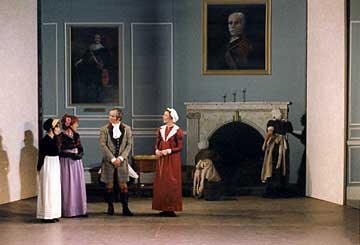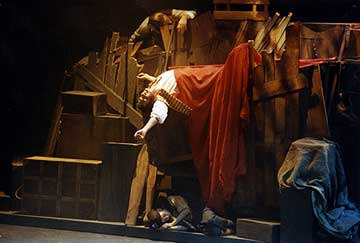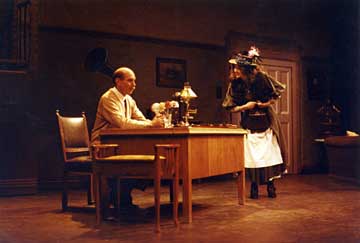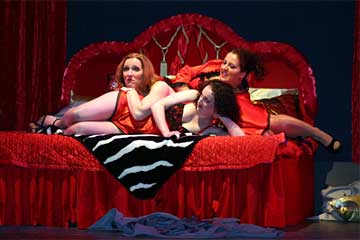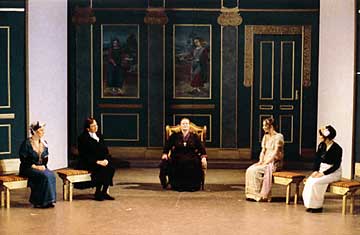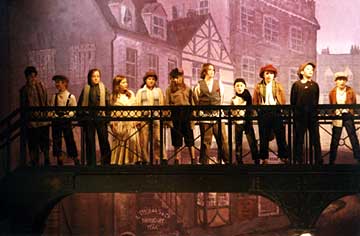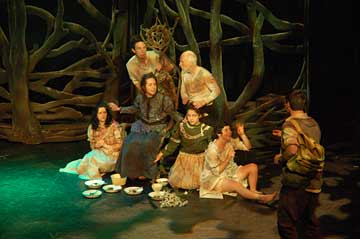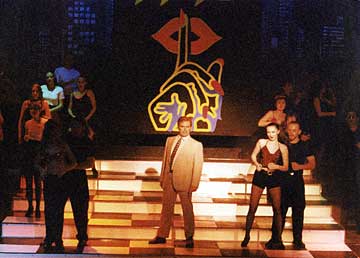 Creative, visionary and functional stage settings for all forms of theatre, ranging from single scene settings to full scale musical productions.
The stage design sets the tone of a show but its ability to be unobtrusive is probably its most important function. Each setting is merely a visual place and time locator, not a story in itself.
The setting must be vibrant, alive, visually stunning and fully functional within the constraints of the individual theatre, but it must never be the focus of attention - that must always be the domain of the performer. The set must add to a performance, not distract. It must give, not take.